SERVICES
CUSTOM LOUDSPEAKER CROSSOVER NETWORKS
CROSSOVER NETWORK REBUILDS AND MODS INCLUDING DUPLICATION OF VINTAGE OR NLA DESIGNS
VINTAGE McINTOSH AMPLIFIER RESTORATION AND MODIFICATION

Contact North Reading Engineering

WELCOME TO NORTH READING ENGINEERING
North Reading Engineering is a Massachusetts certified business founded to provide engineering services to those engaged in home and professional audio providing loudspeaker crossover network solutions, loudspeaker design, vintage amplifier restorations, amplifier modifications and measurement services.

CUSTOM ENGINEERED LOUDSPEAKER CROSSOVER NETWORKS

Networks are designed and their performance verified using a wide range of tools including analog circuit simulators, high sampling rate acoustic analyzers, distortion analyzers and precision measurement microphones. Acoustic measurements are taken in quasi-anechoic conditions using near and far-field techniques. Measurements for a filter project are done without fee since it provides an opportunity to develop potentially new products or measurement techniques. Designs that require custom autotransformers, PC board layouts and active filtering can also be implemented.

NETWORK REBUILDS, MODS, MEASUREMENTS
Do you have an old JBL, KLIPSCH, EV or other network that you would like made, updated, duplicated or measured? Pricing is quite competitive and performance data demonstrating network behavior is provided to the customer.
VINTAGE McINTOSH AMPLIFIER REPAIR, RELIABILITY SERVICING, OVERHAULS AND RESTORATIONS
Do you have a 70s-era McIntosh amplifier or integrated that hasn't been checked for performance since Dave O'Brien of the famed McIntosh Amplifier Clinics last looked at it? North Reading Engineering has the experience, tools and test instrumentation to properly assess the condition of your amplifier and make it a whole lot better. More information on amp servicing can be found
HERE.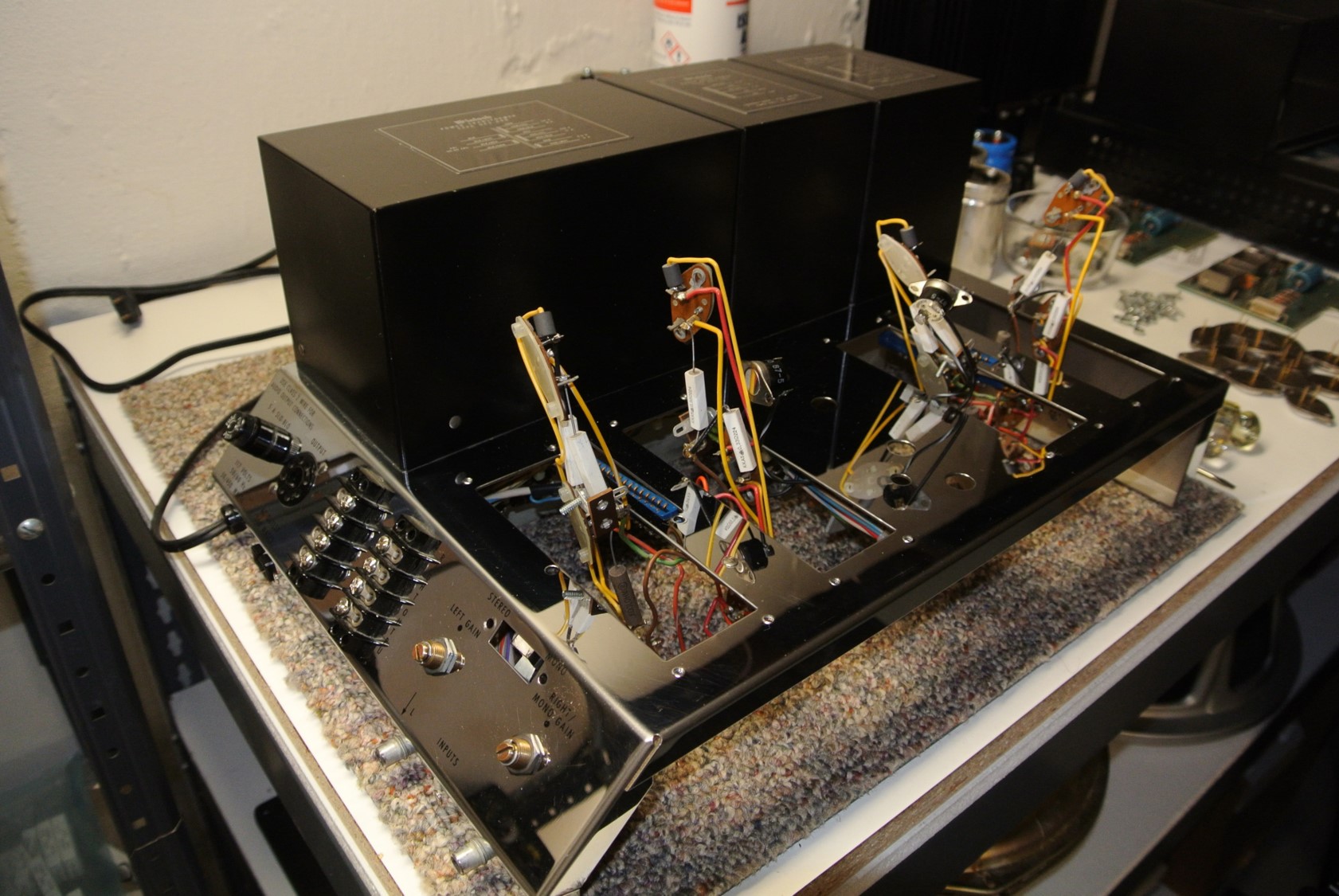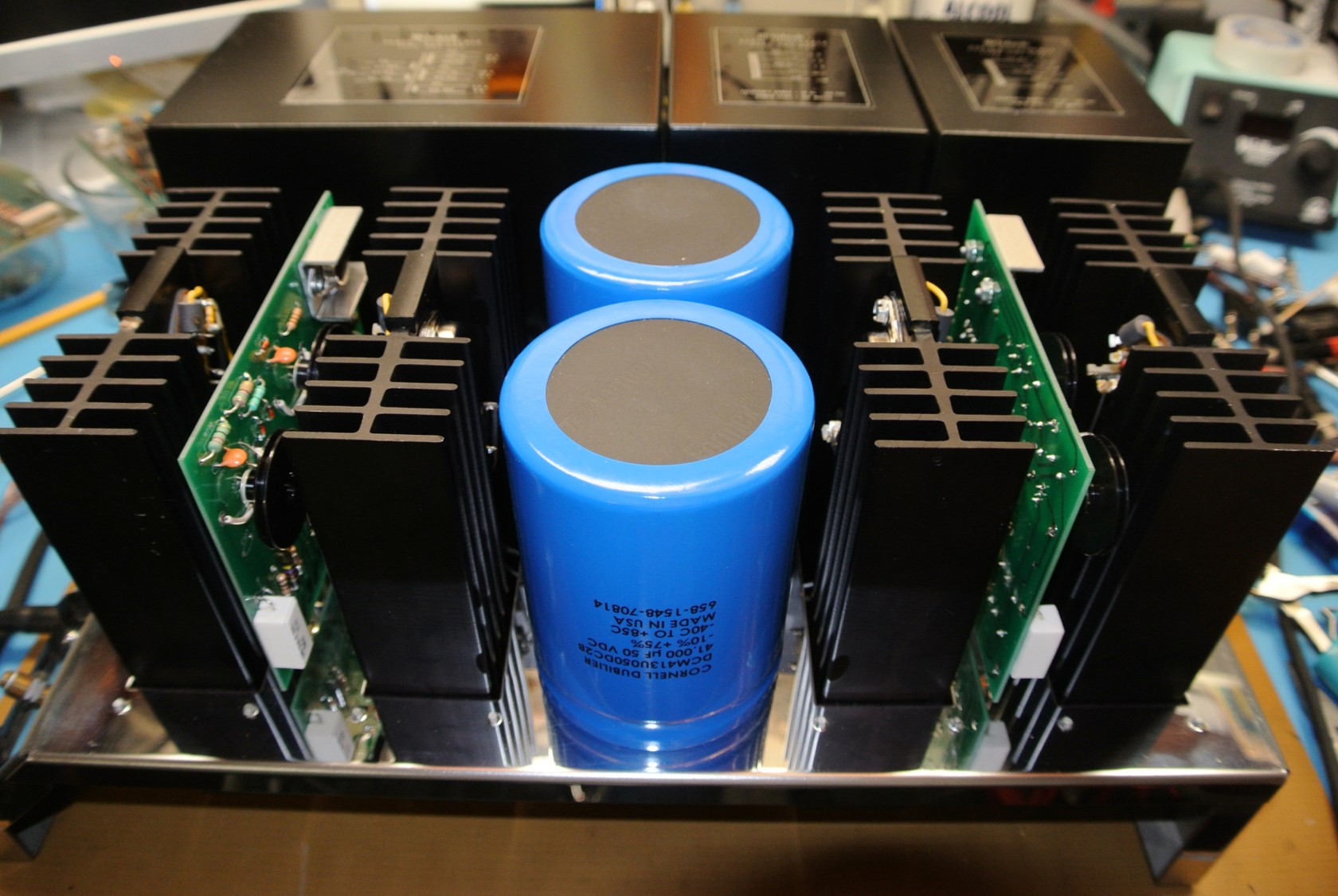 McINTOSH UPGRADES
Yes, the first generation McIntosh amps can be modified to make better sound. A preamplifier section, designed as a direct swap for the 043-795 preamplifier board is available for these amplifiers (shown below). The preamplifier provides a significant, measureable upgrade to these vintage classics. More can be found
HERE.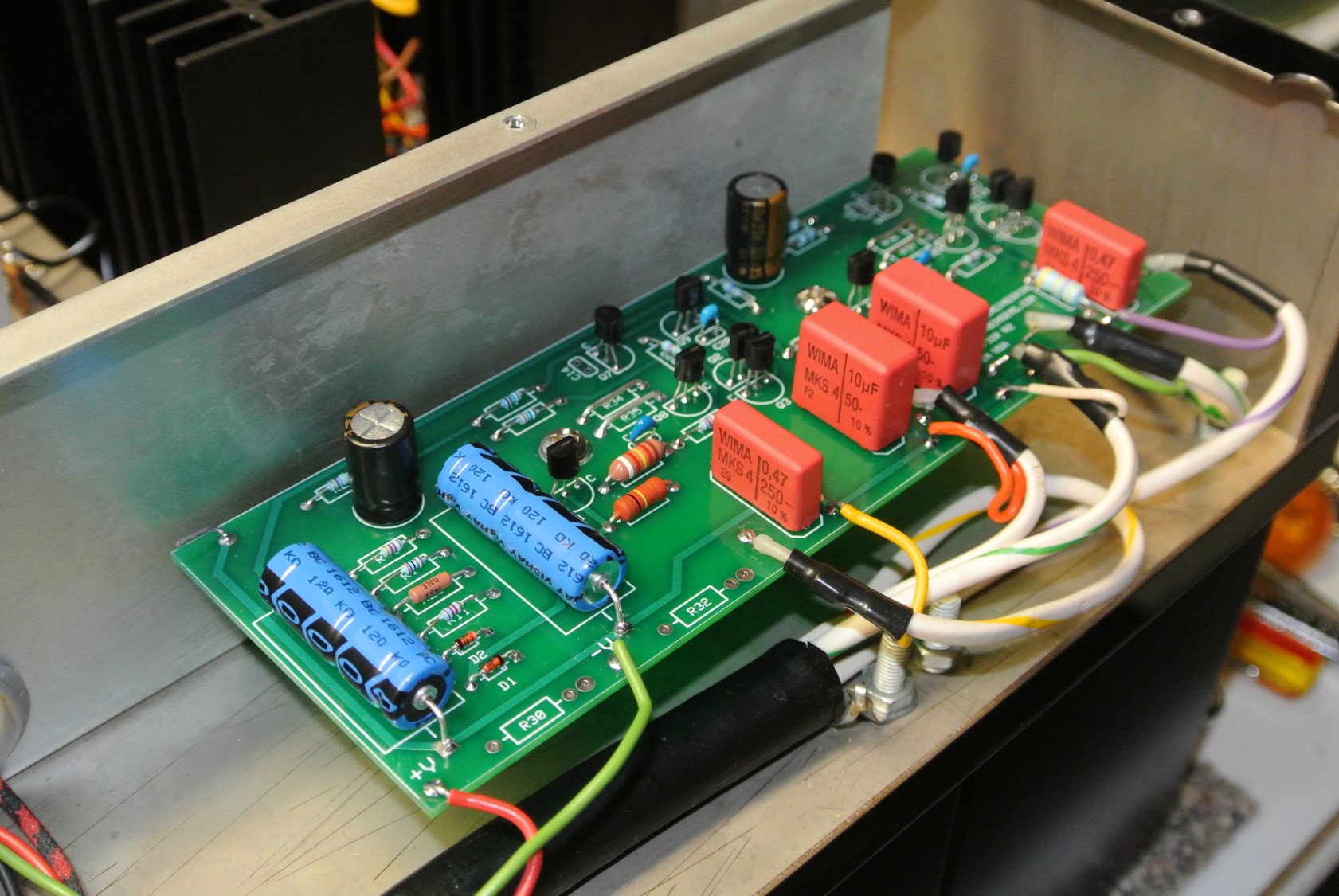 ACTIVE FILTERS
With this active filter board the Crown D45-75A series of two channel amplifiers is transformed into the ideal, low cost midrange-tweeter amplifier or "bi-amplifier" for two-way systems. More on this very cool modification is HERE
.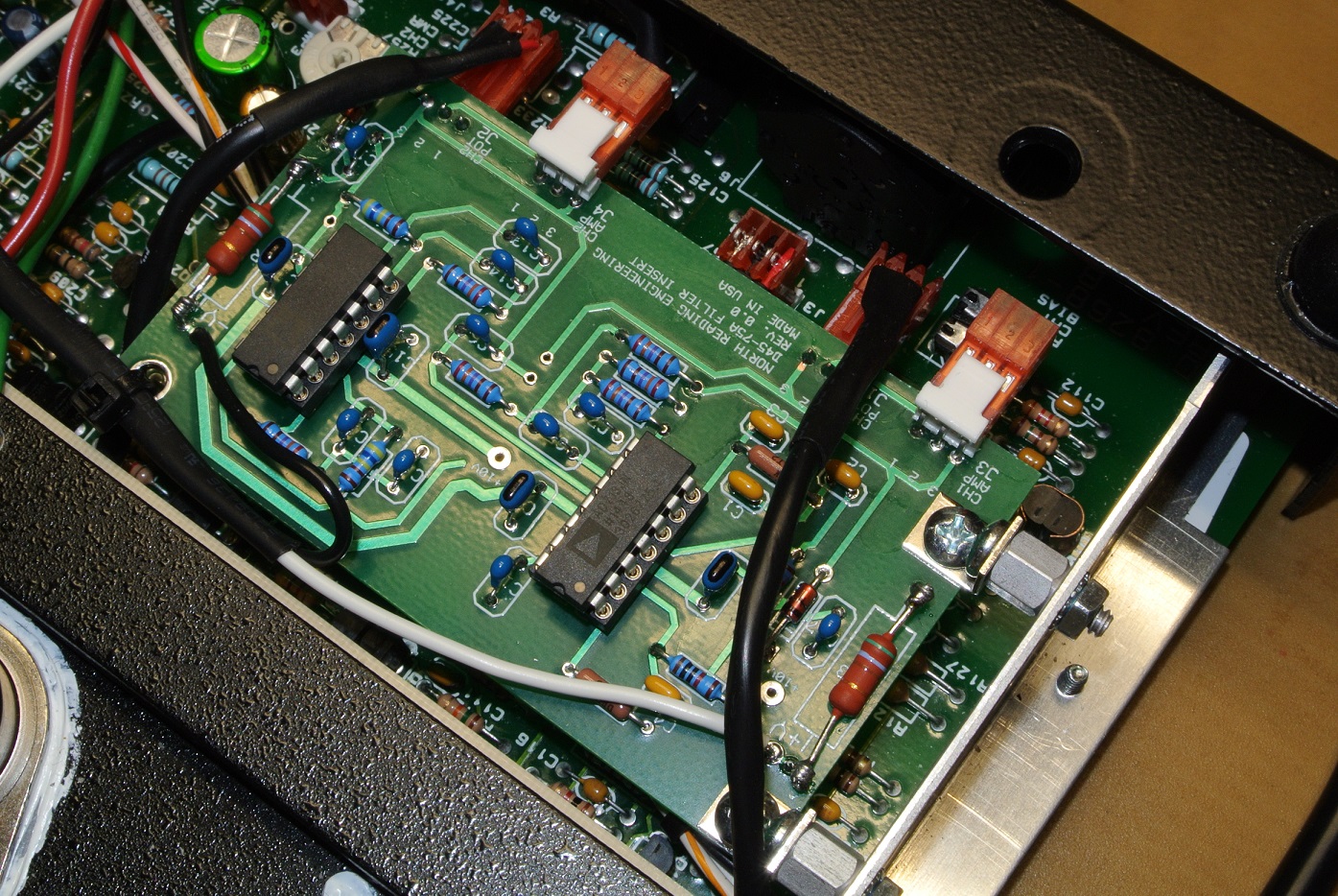 North Reading Engineering Pages
NORTH READING ENGINEERING AUDIO FORUMS
-
Lots of technical stuff and adding content all the time.

MODELING THE KLIPSCHORN BASS HORN (Part I)
- The Beranek Model, LTSPICE and a slew of measurements.
PHOTOGALLERY OF A KLIPSCHORN REPLICA BUILD - Building a Klipschorn is not for the faint of heart!
A KLIPSCHORN NETWORK FOR BUILDERS - A measured design you can build yourself.


Places To Visit
VOLTI AUDIO
RETRO VINTAGE MODERN HIFI
KR
OHN-HITE
SOUNDSCAPES
NORTH READING ENGINEERING FACEBOOK PAGE
Website and contents property of John Warren of North Reading Engineering, North Reading, MA 01864 USA. No part of the above may be copied and published, in part or in total, without permission.

©
2017 John Warren